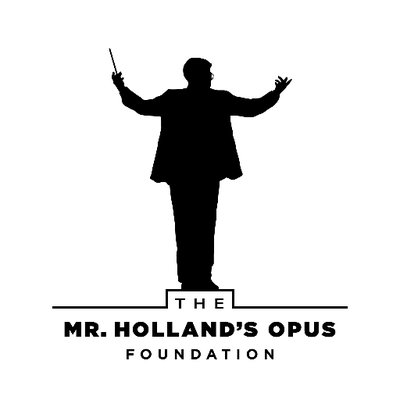 Lincoln Middle School Recipient of Instrument Grant Giving Low-Income Students Chance to Succeed
Legendary Music Producer Bob Ezrin to Appear Fender to Make Special Presentation Thursday, December 11, 2014 – 1pm
Detroit, Michigan – (December 2, 2014) – The holidays have arrived early to the students and faculty of Lincoln Middle School located in Macomb County, Michigan just north of Detroit. The school, which is indicative of Detroit's current socioeconomic status, received a full grant of instruments from Music Rising (musicrising.org) in collaboration with The Mr. Holland's Opus Foundation (mhopus.org). Fender has also stepped in to support the initiative.
Once the wealthiest city in America, Detroit filed Chapter 9 bankruptcy in July of 2013. The city was once known as the "arsenal of democracy." It was the fourth largest city in the U.S. but now it has become an example of urban decay and rapidly decreasing population. The city has an unemployment rate which was as high as 29% at the height of the recession. Almost a third of Detroit has been abandoned and lines of empty apartment buildings, businesses and factories are all reminders of how the economy can turn a once-powerhouse of a city into dismal and less hopeful circumstances.
Many students at Lincoln Middle School struggle due to their socioeconomic backgrounds and personal situations. With the lack of government support and parents having to work multiple jobs, including third shifts to provide for their children, many families are struggling to provide the infrastructure needed to succeed at school. Lincoln Middle School, located in a very low SES district, provides over 600 students (100% of the student body) with free Breakfasts and Lunches each and every day. These meals are counted on, by students and families alike, to provide balanced nutrition for the bulk of the week. The school district also has the highest percentage of students under 18 on Medicaid in the entire county. An instrument rental fee of any kind is just simply too much to ask for the parents or students to pay, therefore providing instruments to the students is what single-handedly keeps the program alive. Taking action to provide students the opportunity to achieve is Lincoln Middle School's top goal and music has become the cornerstone of the school's approach to give students a reason to believe in their own future and success.
In 2013 Tom Torrento, the school's music director, took a chance and submitted an application to the foundations requesting any type of instruments. The purpose of his request was one that he knew would change students' lives. The lack of inventory was stunting the programs growth and would eventually put Teachers at risk of losing their jobs. The challenge was great and the students to be affected were about to lose even more. Both organizations agreed to supply the school with "all" of the instruments they had requested. After receiving the news of the grant and the 96 instruments that now provide students amazing opportunities to learn, the school reported that due to the generosity of Music Rising and The Mr. Holland's Opus Foundation, budgets were able to be reallocated allowing the school to keep the music teachers on staff.
"Through the collaboration of Music Rising and the Mr. Holland's Opus Foundation we were able to restore a vital function of the school district," said Bob Ezrin, Co-Founder of Music Rising and Board Member of The Mr. Holland's Opus Foundation. "What is unique about this opportunity is that the two foundations partnered and immediately were able to make a difference in hundreds of students' lives. We are very proud of that."
Prior to the commitment from the two foundations, the school's program only housed instruments that were over forty years old. There was no record of newer purchases for many years and less than 80 students took part in the school's music program out of a student body of over 600 students. Fifty percent of the students needed school instruments but many they had at the school were not fully operational and there was no budget to replace them.
Lincoln Middle School made it a mission to allow every student to take part in the music program regardless of financial issues. The instrument grant has made that mission a reality. The program now boasts close to 170 students strong and growing. "From the moment I interviewed in Van Dyke I knew the job would come hand in hand with some difficult obstacles to overcome. I made it my mission from day one that any student who wanted to be part of the band program would be provided that opportunity regardless of their financial struggles outside the school," said Tom Torrento, Director of Instrumental Music at Lincoln Middle School. "Music Rising and the Mr. Holland's Opus Foundation have made my mission a reality! I am completely beside myself with the generosity of these two foundations and the Lincoln Middle School Bands are dedicating our holiday concert on December 16th to these two wonderful organizations." "With the unbelievable gift of this grant, we were able to allow Tom to teach instrumental music exclusively," said Piper Bognar, Assistant Superintendent of Van Dyke Public Schools. "This brought about the LMS jazz band, which is yet another way to provide music education and help to ignite a passion in even more of our students. Mr. Torrento has been working on a way to do this for the students since he came to Van Dyke."
The student body of Lincoln Middle School is far from privileged but they are the heart of the "American Dream." Music improves children's lives and has been proven to help students retain knowledge. On Thursday, December 11th, 2014 media and interested supporters are invited to attend a very special presentation at the school. The presentation will begin at 1pm at the Van Dyke School Public Schools Auditorium with a special appearance by legendary music producer and co-founder of Music Rising, Bob Ezrin. Local VIPs, dignitaries and school officials will also say a few words and special videotaped message from U2's the Edge will be shown. Fender, the world's leading guitar and musical instrument amplifier brand and supporter of Music Rising will be part of a surprise presentation for the school during the event. Afterwards the Lincoln Middle School Jazz Ambassadors and the 8th Grade Symphonic Band will perform. Band will perform with the very instruments provided by the two organizations under the unique collaboration. Media is invited to attend the special holiday presentation and interviews may be conducted with Bob Ezrin and other attendees. Media should RSVP to press contact below.
ABOUT FENDER: Fender® is the world's leading guitar and musical instrument amplifier brand and a name that is synonymous with popular music since its inception in Southern California in 1946. Fender instruments, such as the Telecaster®, Precision Bass®, Stratocaster® and Jazz Bass® guitars, and Bassman®, Twin Reverb® and Deluxe Reverb® amplifiers, are known worldwide as the instruments that started the rock 'n' roll revolution, and they continue to be highly prized by today's musicians and collectors alike. For more information, visit www.fender.com
ABOUT THE MR. HOLLAND'S OPUS FOUNDATION: The Mr. Holland's Opus Foundation donates musical instruments to under-funded schools in an effort to give students the many benefits of music education, help them achieve more in school and inspire creativity and expression through playing music. Hundreds of thousands of students across the country have benefited and thousands of instruments have been donated to 1,304 school music programs across the country. For more information visit www.mhopus.org
ABOUT MUSIC RISING: Music Rising is a campaign was launched in 2005 to rescue the musical culture of the Central Gulf region from the destruction caused by hurricanes Katrina and Rita.. Co-Founded by U2's the Edge and legendary producer Bob Ezrin along with a host of music industry partners including MusiCares, Musician's Friend, Gibson Musical Instruments and Guitar Center Music Foundation, the organization has gone to aid thousands of musicians, students and choir members. Since 2005, it has launched four phases of their campaign. Phase I consisted of the immediate need to give musicians who lost everything in the aftermath of Hurricane Katrina the funds to establish their livelihood again. Phase II was dedicated to helping churches and schools who were affected by the hurricanes to rebuild their music programs by replacing the instruments that they lost in the devastation. Music Rising launched Phase III by awarding a major grant towards The New Orleans Center for the Gulf South at Tulane University (NOCGS). Phase IV marked Music Rising's commitment to other areas across the country where musical communities were affected by natural disasters including the 2010 floods in Nashville and Hurricane Sandy (2012) effected regions. The organization is the recipient of a 2005 Gold Halo Award for Cause Marketing, a 2006 Billboard Humanitarian Award and a 2008 PRISM Award for PR campaigns. Music Rising has since become the national organization supporting Instruments for Disaster Relief. For more information go to www.musicrising.org or follow Music Rising on Twitter at www.twitter.com/musicrising.
PRESS CONTACT Caroline Galloway M2M PR & Partnerships – For Music Rising 440-591-3807 or caroline@m2mpr.com